Most Economical Album in India
I

ris is the most economical album available in India that is available in varieties of special finish such as Glossy Touch, Silk Touch, Leather Touch, Linen Touch, and Smooth Touch.

Isis albums are printed on high-quality generation next of photo paper and economical but premium looking album offers perfect blend of premium looks and exclusivity.

Bound using the best hot glue without any water content in the glue, these albums really last long. The panoramic uninterrupted of photos designed in this album is a visual treat.

Download Software Become A Partner Order Sample Kit
Iris
Highlights
The most economical album in India today.
Available in varieties of special finish.
Panoramic uninterrupted view can have better design possibilities and hence add beauty to album.
Layflat design.
Photographic prints offers more Reality & Clarity to Images
Sizes
12 x 18, 12 x 24, 12 x 30, 12 x 36
Pages
Minimum Pages : 16
Maximum Pages : 70
Type of Finishes
Glossy
Silk
Leather
Linen
Smooth
Cover Pad
Photo Pads
Leather Pad
Handmade Pad
More info

Pads

Although the pages of the album are beautifully designed, but the entire look of the album comes with a beautifully crafted cover pad.

We give you choice of different pads for your photobook albums.
Photo pads: Printed on self adhesive paper and coated in varieties  like Matte, Gloss and Texture finish.
Leather Pad : This leather pad cover gives the elegant look and feel.A sure winner at first sight
Handmade Pad : Offer your clients, album as unique as them. This specially hand crafted cover pad for album is personalised by creative artists.
A great thing about the handmade pads are that no pads are of similar kind, each pad is unique.
Available Accessories
Handmade Pad @ Rs. 400
Handmade Pad + Box @ Rs. 1500
Box + Pad @ Rs. 1200
Gift Box @ Rs. 500
Full Digital Box @ Rs. 800
Laptop Bag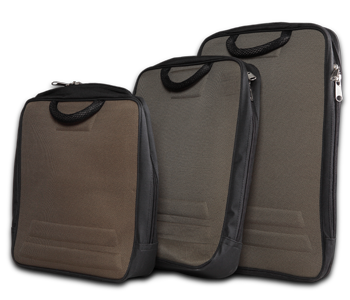 Terms & Conditions
Handcrafted Pad with name @ Rs. 100/- extra and Name+Photo Rs. 200/- extra.
3D Lamination Pad / Glitter Lamination Pad Rs. 100/-
Acrylic Pad Rs. 1000/- (12×24 / 12×30 / 12×36)
3D Handmade Pad Rs. 100/- extra
Laptop Bag Rs. 100/- with album in all sizes